The Buchberger-12®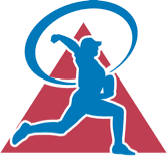 The Buchberger-12® is a series of twelve exercises designed to strengthen the rotator cuff and scapular (shoulder blade) stabilizing muscles of the shoulder. These exercises prepare and protect the shoulder girdle for the extreme stresses of overhand sports (baseball, softball, swimming, volleyball, tennis, water polo, etc.)
The Buchberger-12® Clinical Version 2009 includes several changes and additions for the health care provider and the patient. Progressions have been added to help guide patients and providers alike in achieving correct performance of the Buchberger-12®. Clinical notations regarding when to use or discontinue an exercise have been included. Lastly, Dr. Buchberger's shoulder instability rehabilitation protocol has been added as a bonus.
"In throwing athletes, it is important to be able to strengthen the shoulder musculature in a safe and effective manner. As a strength and conditioning specialist, I use The Buchberger-12® as a safe, functional alternative to contraindicated exercises that increase the risk of injury to the shoulder girdle. I use the Buchberger-12® on my pitchers and position players for injury prevention and rehabilitation purposes." Chris Joyner CSCS, Major League Strength and Conditioning Coordinator Milwaukee Brewers Baseball Club.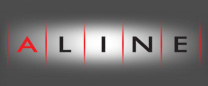 ALINE Systems
Your feet are the foundation of sports performance, propelling and directing the powerful muscles of your lower body. ALINE's Bilateral Foot Alignment Suspension Technology ( BFAST ) ensures the precise alignment of your feet in relation to the rest of your body, and supports your foot through its complete range of motion, maximizing energy transfer from your feet to your lower body for extreme sports power. The ALINE system can be custom fit to your unique foot structure and body stance to reveal your personal power position and intensify your natural energy and ability.
American Chiropractic Board of Sports Physicians
Promoting the highest standards of excellence and clinical competence for chiropractors specializing in sports medicine and physical fitness.

Gourmet Nutrition e-Book
Gourmet Nutrition isn't just a cookbook, it's a full-blown optimal eating manual. In it, we're gonna feed both your mind and your body with recipes, cooking tips and nutrition strategies to help you get into the best shape of your life. Pick up a copy of the Gourmet Nutrition e-book today!

Precision Nutrition System
Introducing Precision Nutrition, the nutrition system used by Dr. John Berardi's personal clients and athletes to build lean, muscular, high-performance physiques – in record time. Precision Nutrition is system of books, audio CDs and DVD videos to teach you everything you need to know to get the body you want.
Perform Better
This company employs experts to answer your questions and help you select equipment to help you train and rehab athletes and patients. These modern methods are "catching on" with more and more trainers, therapists and coaches every day. "Perform Better" maintains a large inventory of equipment, and ship immediately from stock in most cases.
Somatic Senses


The aim of Somatic Senses Ltd. is to challenge existing management protocols, promote professional reinvestment, and raise the bar in the standards of patient care. To accomplish this aim, we provide progressive, current, and practical material presented in continuing education seminars and courses led by today's leaders in the health, rehabilitative, and performance sciences.
Active Release Techniques


ART is a patented, state-of-the-art soft tissue system that treats problems with muscles, tendons, ligaments, fascia and nerves. Headaches, back pain, carpal tunnel syndrome, shin splints, shoulder pain, sciatica, plantar fasciitis, knee problems, and tennis elbow are just a few of the many conditions that can be resolved quickly and permanently with ART. These conditions all have one important thing in common: they are often a result of overused muscles.
Well-Wave


Otherwise known as Acoustic Compression Therapy (AST), Extracorporeal Shock Wave Therapy (ESWT) is a new technology that uses an acoustic wave to treat chronic painful conditions of the musculoskeletal system, particularly those involving tendons.
Finger Lakes Bone & Joint Center


Finger Lakes Bone and Joint Center is proud to be the premier provider of all your Orthopedic care, whether it is for a chronic condition or an urgent need. Come see us at Finger Lakes Bone and Joint Center. You'll be glad you did! Visit us at www.fingerlakesorthopedics.com Or Call us at 315-789-5061.
SpiderTech


SpiderTech™ is the natural evolution of kinesiology taping which provides a full line of pre-designed and ready to apply taping applications to treat a variety of conditions. Through the principle of neuroplasticity and sensory gating mechanisms SpiderTech™ Therapy provides less pain and more activity for more people. Created by chiropractor Dr. Kevin Jardine, SpiderTech™ leads the way in kinesiology taping for the treatment of dysfunction caused by joint and muscle pain. Unlike other brands of kinesiology tape, SpiderTech's™ pre-cut applications are made from the original tape created 25 years ago from Japan's Nitto Denko Corporation.